Four Day Retreat
---
Details
28 July – 01st August 2022
At Lan Sabai Resort
From 29000 THB
---
A Journey into Deep Stillness and Rest
Completely Re-Center Yourself
Experience Clarity
This Three Day Retreat…
…is a perfect opportunity to experience the amazing benefits of a deeper meditation retreat. Are you interested in learning more about classic meditation retreats in Thailand, but scared to commit? Would you like to learn in a comfortable environment, with nice beds and healthy, delicious local food, while enjoying likeminded company? Are you looking for a reset and deep relaxation, a getaway from our restless everyday lifestyle? If you are a beginner and want to experience meditation in a comfortable retreat setting – this is perfect!
A lot of people are a bit apprehensive to join the local retreats in Thai temples due to their often harsh and ascetic nature. They come from stressful lifestyles, have difficulty sleeping and bodies that are simply not used to sitting still for up to 9 or even11 hours daily. Their heads are full of thoughts and the prospect of remaining still for more than 3 days seems daunting. That's why we have developed our events. They will show you that meditation can truly be a wonderful and profoundly relaxing experience. We are all for simplicity and authentic practice – just without the ascetic aspect.
Have a look at some of the impressions below to get an idea of what a retreat with us feels like…
Facilitators
Tobi Warzinek
Mindfulness and Meditation Teacher
Tobi has been working as a spiritual counselor, mentor and coach since 2009. Before that he spent 7 years of his life living and studying in a Tibetan Buddhist monastery in Switzerland. During the last decade he has continuously refined his approach to mindtraining, meditation and spiritual practice. His teachings are known to be both practical and profound, gradually leading the practitioners into stability, wellbeing and freedom.
Dao Sethi
Yin Yoga Teacher
Dao Sethi is an enthusiastic yoga & crystal bowl therapy instructor from Thailand. She started her yoga journey from 2005 and she received the first yoga training certification in 2018 in India at the Satyam Vedic Yoga School Rishikesh. Dao is an experienced Yin-Yoga teacher. Her slow and calming teaching style allows her students to deeply connect with their bodies and their breath. It's a perfect way to enjoy Yoga during a meditation retreat.
Program & Schedule
Retreat Schedule
This retreat spans over 4 days and three nights and starts on Wednesday, 28th July 2022 in the afternoon. It will then evolve over the coming four days and end on Saturday 1st August after our breakfast together. Below you will find a detailed schedule, outlining the entire retreat program.
Arrival Day (Wednesday)
15:30 – Registrations and Check-in
17:00 – Introduction
18:00 – Dinner Time
Daily Routine (Thu. & Fri.)
06:30 – Breathwork on the Beach
09:00 – Healthy Breakfast
10:00 – Guided Meditation | Q&A
12:30 – Lunch Time
13:30 – Free Time & Self-Directed Practice
15:30 – Yoga Class or Singing Bowls
17:00 – Guided Meditation | Q&A
18:00 – Dinner Time
19:00 – Free Time & Self-Directed Practice
Last Day (Saturday)
06:30 – Last Morning Meditation
09:30 – Breakfast, Last Interviews and Departure
Venue
Lan Sabai Resort
Address:
Lan Sabai Resort, Naiharn
58/51 Soi Prakoabkit, Moo 7 Naiharn
83130 Rawai, Phuket
Lan Sabai Resort is on Google Maps. You can click on the map below to go there for navigation and directions.
Lan Sabai is a quiet little gem in the heart of Rawai – an ideal place for our one day retreats. It's a serene location and very good for meditation practice. The food is healthy, fresh, local and delicious, the pool is wonderful to relax at and cool down and their team is friendly and always focussed on delivering a high quality experience for their guests. That's why we chose to work with them!
Bookings
How and Where to Book
This event and the bookings are mostly organized by our friends Khun Patima and Andrew at Andaman Wellness. They are looking after the bookings and registrations. You can simply head over to their website, get some more information and sign up.
Head over to Andaman Wellness and…
Testimonials and Reviews
Just What the Heart Needs
Truly a great experience that gives you insight into your strengths and problems… Great for beginners and experienced individuals who are looking for a different type of vacation – meditation, yoga and digital detox.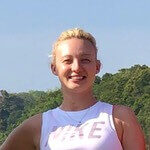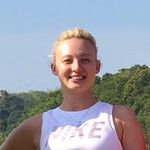 Daria Lagovska
March 2019
Meditation with Tobi
I participated in one of Tobi's meditation retreats and I can tell it was an unforgettable week. The way Tobi leads through meditation and the wisdom he told us everyday will change you.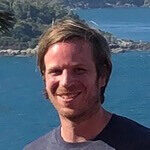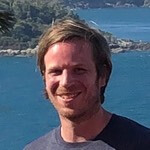 Alexander Seibt
March 2019
One Day Retreat
This one day retreat was very refreshing and I came home with deep insight from the all day event. I highly recommend it to anyone who is new to meditation and to veterans who are open minded.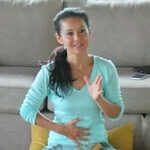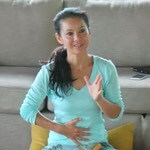 Akiko Igarashi
January 2022
Life Changing Experience
I am Thai and have been doing meditation since I was a kid. I have never successfully meditated for so long without of my own inner voice distraction. However, 5 days retreat with Tobi has transformed me!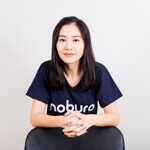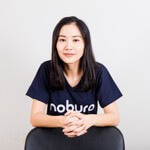 Thisana T.
January 2022
Genuine
Tobi's teachings are eye opening and genuine and his teaching style is practical and to the point. An excellent choice for both beginners and advanced meditators. Classes are well structured and relaxed.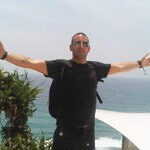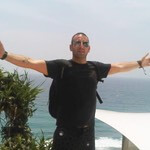 Jad Mahjoub
May 2018
Inspiring Experience
Everything was great! I enjoyed every moment of it. Tobi is inspiring and a great teacher. I liked listening to him. Parn is so helpful and a great organizer. Overall a Big Like to this retreat program!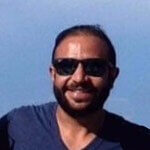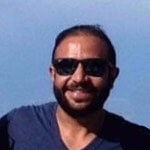 Islam Seba
November 2018
Meditation Course
I just completed the 4 day meditation course with Tobi and Parn and I am very grateful that I did. I learnt so much from the sessions. I would definitely recommend the retreat to everyone.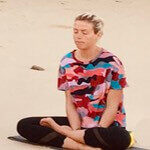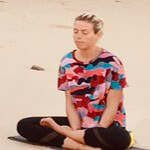 Rachel Horner
February 2019