Meditation Mentorship and Spiritual Counseling
Many people know about the amazing benefits of Meditation and Mindfulness. However, a lot of them are struggling to cultivate an authentic practice. We may blame our fast-paced, modern lifestyle. But this is not the only reason – in fact, it's one of the smaller obstacles. The greatest hindrance for most is the lack of support and qualified guidance in the field. Our meditation mentorship and coaching program supports and uplifts those who want to deepen their experience of life, presence, insight, meditation and truth.
Tobi Warzinek spent the last decade developing a program especially for those who seek to experience the results of proper spiritual practice. The Dharana Mentoring and Counseling Program (DMCP) has since helped numerous individuals to successfully integrate mindfulness & meditation into their daily life.
Key Benefits
Work one-on-one with a practitioner that has 20 years of experience in the field of spiritual practice. Learn more…
We provide a safe, compassionate and confidential working space that allows for sincerity and authenticity.
Receive qualified personalized guidance to help you cross the dark valleys on your spiritual journey successfully.
Learn how to orient and direct your mental, emotional and physical resources in lifechanging ways.
Find help and encouragement with releasing negative habits, addictive behaviors and unskillful tendencies.
Get access to a vast library of guided meditations and articles to support you on this beautiful journey.
Discover a well-structured and reasonable path that is accessible to everybody. All seekers are welcome.
Integrating Meditation into Modern Life
We live in fast-paced times, inundated by information, distracted by screens, often completely disconnected from truth, life, and nature. While a lot of people seem to be interested in mindfulness, meditation and spirituality, most remain unable to gain access to a functioning path or qualified, well structured guidance.
Books, videos and apps can be helpful, but they are severely limited in their ability to properly orient and support you on this complex journey. If you're truly interested building skills that open the heart, it's necessary to work with an experienced mentor.
Tobi is focussed on integrating all facets of the spiritual training into a regular modern lifestyle. He will walk with you on this journey, side by side, serving as a counselor, coach and guide. He will support you and make sure that you avoid common pitfalls as you progress through the stages.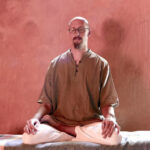 Tobi has been working as a spiritual counselor, mentor and coach since 2009. Before that he spent 7 years of his life living and studying in a Tibetan Buddhist monastery in Switzerland. During the last decade he has continuously refined his approach to mindtraining, meditation and spiritual practice. His teachings are known to be both practical and profound, gradually leading the practitioners into stability, wellbeing and freedom.
Some Testimonials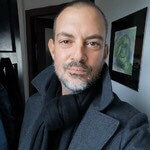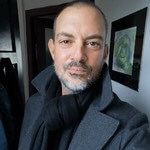 Safe, Nurturing and Judgement-Free
A lot of new-agey types speak of the concept of 'holding space', but I can honestly say that I didn't really understand the concept until meeting Tobi for a meditation class in 2011. Since that time, during stressful remote work stints in Southeast Asia, Tobi has shown me what it means to carry oneself with grace, strength, compassion, and awareness at the highest level. And because of these innate qualities, he is able to create a safe, nurturing, and judgement-free environment. THIS is what 'holding a space' means, and it allows one to drop long-held guards (and ego) and discover a more authentic way of being. Tobi works profound and invaluable wonders, and I am blessed to consider him my mentor and friend.
Brooke Burgess
Author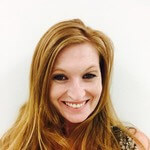 I Highly Recommend Tobi
I attended a wonderful meditation retreat lead by Tobi earlier in the year and since have had the pleasure of spending time with him. I highly recommend Tobi to anyone seeking counsel, his advice has helped me put my anxiety into perspective and encouraged me to appreciate the positive aspects of my life.
Ellie Dixon
Animation and Design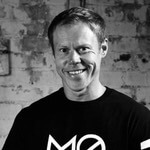 Simplicity is the Greatest Form of Elegance
I feel privileged to share with you how Tobi has made such a profound impact on my life. I found Tobi 4 years ago, I have been to see him 3 times. Its not a two minute trip from the UK, but I would fly to the moon to see this wonderful man if I had to. In a world of new age teachers, at the flick of our phone, you tube and the like, there is a massive gap in the world for someone like Tobi to be able to give others the skills to fulfill our true potential and develop a purpose to our lives. Simplicity is the greatest form of elegance and that's a true skill – to make really deep profound life changing teachings, simple enough that anyone who has no experience of this work, able to embrace them, in just 4 days on a retreat! Wow.
Mark Stuart Davies
Founder at MOGA, Yoga for Men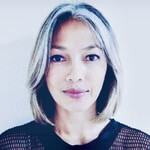 Listening with an Open Heart
They say that two of the greatest events in life are the day you were born and the day you find your purpose. I truly believe that Tobi has found his purpose – to be a guiding light for people like me who are in need of finding their own purpose in life. The main quality of a good teacher or counselor is the ability to listen with an open heart – a heart that does not have any agenda other than helping the person it is listening to. This is a rare gift indeed. Tobi, may you continue to listen with your big heart, help and be a light to those who are lost within their dark moments.
Koni Tenedora
Founder at Koni Yoga Fit, HongKong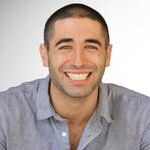 Grounded, Practical and Very Wise
I've met many meditation teachers in the last few years and Tobi is certainly one of my favorites. He's grounded, practical, and very wise. I love how he blends east and west and never pushes and dogmatic beliefs into his students. His goal is simply to help people grow & to help people be free from pain. I highly recommend his retreats and services. Tobi is an amazing listener and often surprises me by noticing the blind spots in my speech. His intuitive ability is unique and makes me feel calmer and happier just being around him.
Jeremy Ginsburg
Fearless Business Coaching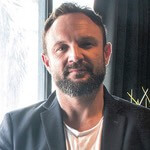 Tremendous Personal Growth
Tobi has been both a mentor and friend for the past 6 years. Through his guidance and shared wisdom I have experienced tremendous personal growth and self awareness. I highly recommend his services to anyone who wants to find peace and joy in their relationship with self and others.
Nick Morgenstern
Cofounder and CEO at Foodkit, Thailand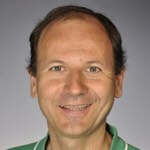 Connected with my Deeper Source
I went to Tobi's mindful counseling session in order to create awareness of what is really important in my life right now. Tobi was listening very carefully to find out more about my goals and motivation for this session. He was able to support me in the process of being connected with my deeper source in order to find valuable answers. These new insights gave me a clear sense of direction. He could create the necessary space which allows me to go deeper. After the session I was left feeling clear and light. I would recommend Tobi and his mindful counseling to everybody who is ready to look deeper and find a new direction. I am confident that Tobi's empathetic and warm presence will help many people to find and create what they are looking for.
Remo Rittiner
Author and Founder of AyurYoga
Fees and Appointments
Single Session: 3000 THB (~ 80 USD)
5 Sessions: 14000 THB (~380 USD)
10 Sessions: 25000 THB (~680 USD)
Please check Tobi's appointment page in order to see his working hours or subscribe to his waiting list for future appointments. All times are local times (Bangkok/Asia GMT +7)