Here you can browse through our program and see all of our upcoming events in Phuket for the coming months of this year. We currently offer three different types of events. We have a brand-new category of meditation retreats and workshops on Phuket Island. Due to the current global situation, we have decided to dive into the world of online events and webinars. That way we can stay in touch and keep cultivating what is profound and meaningful – regardless of physical distance. We also conduct regular free group meditation sessions here at the center in Phuket. We really look forward to see you soon at one of our events in Phuket or online!
Meditation Retreats in Phuket
In this section we show you all our upcoming workshops and meditation retreats. We currently offer short one-day retreats as well as longer events that go on for a few days. We are perhaps most known and loved for our retreat program. Our meditation retreats offer a perfect balance between relaxing wellness and a profound learning experience. They are a great opportunity for beginners to explore and learn a proper meditation practice.
Update 20th May 2022
We are still working hard on our upcoming events – more will be posted on here within the next few days! We are looking forward to see you soon! In order to get the news, please sign up to our newsletter.
A lot of what we do is taking place on beautiful Phuket Island, but we also work more intensely on our online presence. Here we show you our upcoming online events. You can now connect with us from anywhere in the world. Have a look at our workshops, webinars and retreats and join us on our journey inward at your convenience. We look forward to connect with you.
Join our regular free group meditation sessions here at the Phuket Meditation Center and become part of our community. These classes are great for all who love to sit together with other meditators. We start each session with some guided meditation. After that we explore a certain topic that is important for the practice. We usually end each session with a short Q&A, so feel free to bring your questions along. We look forward to see you soon!
Alexander Seibt
I participated in one of Tobi's meditation retreats and I can tell it was an unforgettable week. The way Tobi leads through meditation and the wisdom he told us everyday will change you.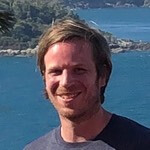 Daria Lagovska
Just What the Heart Needs
Truly a great experience that gives you insight into your strengths and problems... Great for beginners and experienced individuals who are looking for a different type of vacation - meditation, yoga and digital detox.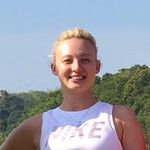 Akiko Igarashi
This one day retreat was very refreshing and I came home with deep insight from the all day event. I highly recommend it to anyone who is new to meditation and to veterans who are open minded.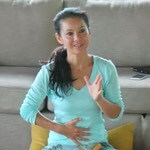 Thisana T
I am Thai and have been doing meditation since I was a kid. I have never successfully meditated for so long without of my own inner voice distraction. However, 5 days retreat with Tobi has transformed me!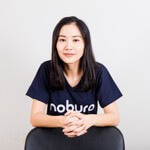 Jad Mahjoub
Tobi's teachings are eye opening and genuine and his teaching style is practical and to the point. An excellent choice for both beginners and advanced meditators. Classes are well structured and relaxed.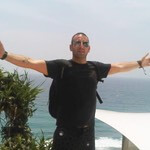 Islam Seba
Everything was great! I enjoyed every moment of it. Tobi is inspiring and a great teacher. I liked listening to him. Parn is so helpful and a great organizer. Overall a Big Like to this retreat program!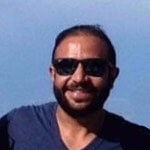 Rachel Horner
I just completed the 4 day meditation course with Tobi and Parn and I am very grateful that I did. I learnt so much from the sessions. I would definitely recommend the retreat to everyone.