Regular 5 Day / 4 Night Retreats
See All Upcoming Retreats
December 26th – 30th, 2022
January 2nd – 6th, 2023
February 6th – 10th, 2023
March 6th – 10th, 2023
April 3rd – 7th, 2023
From 13500 THB
( Approximately 350 USD )
Introduction and Summary
After a long break, we are so happy to announce that we are back with our classic retreat program! Discover our meditation retreats here on the beautiful island of Phuket. Join us for 5 days and 4 nights to explore a timeless path into presence and clarity. We invite you to leave the world behind for a little while and re-center yourself. Our meditation retreats are ideal for beginners who would like to embark on a journey into the world of authentic, spiritual retreats.
Phuket Retreats
A Quick Overview
Upcoming Retreats
Prices
Accommodation
Food
Reviews
What our Guests Think
Just What the Heart Needs
Truly a great experience that gives you insight into your strengths and problems… Great for beginners and experienced individuals who are looking for a different type of vacation – meditation, yoga and digital detox.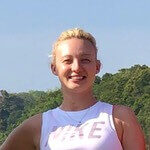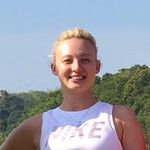 Daria Lagovska
March 2019
Meditation Course
I just completed the 4 day meditation course with Tobi and Parn and I am very grateful that I did. I learnt so much from the sessions. I would definitely recommend the retreat to everyone.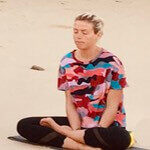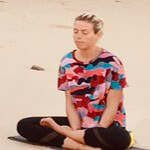 Rachel Horner
February 2019
Meditation with Tobi
I participated in one of Tobi's meditation retreats and I can tell it was an unforgettable week. The way Tobi leads through meditation and the wisdom he told us everyday will change you.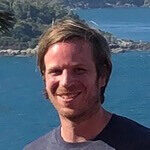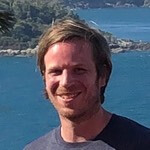 Alexander Seibt
March 2019
One Day Retreat
This one day retreat was very refreshing and I came home with deep insight from the all day event. I highly recommend it to anyone who is new to meditation and to veterans who are open minded.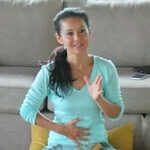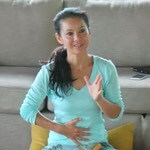 Akiko Igarashi
January 2022
Life Changing Experience
I am Thai and have been doing meditation since I was a kid. I have never successfully meditated for so long without of my own inner voice distraction. However, 5 days retreat with Tobi has transformed me!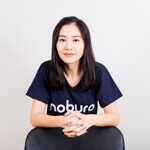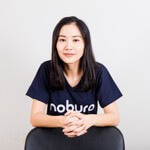 Thisana T.
January 2022
Genuine
Tobi's teachings are eye opening and genuine and his teaching style is practical and to the point. An excellent choice for both beginners and advanced meditators. Classes are well structured and relaxed.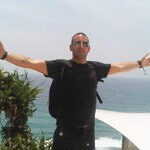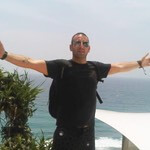 Jad Mahjoub
May 2018
Inspiring Experience
Everything was great! I enjoyed every moment of it. Tobi is inspiring and a great teacher. I liked listening to him. Parn is so helpful and a great organizer. Overall a Big Like to this retreat program!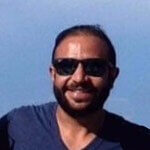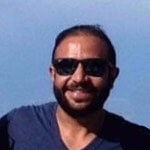 Islam Seba
November 2018
The Retreat Program
More Information
Daily Schedule
Daily Schedule
You check in with us on a Monday afternoon. The event ends on Friday before noon, after our final interviews. We start each day (Tuesday until Friday) at 6am with our amazing morning excursions. We offer guided meditation, teachings and optional private instructions during these excursions. To know more about how we spend each day, have a look at our schedule below:
Monday (Arrival Day)
Introduction with Tobi Warzinek
Tuesday – Thursday
Morning excursion with guided meditation, teachings and optional private instructions
Free time for self-guided practice, slowing down and resting in presence.
Free time for self-guided practice, slowing down and resting in presence.
Optional Yoga Session and fresh Coconuts
Afternoon Guided Meditation, followed by a Q&A Session
Free time for self-guided practice, slowing down and resting in presence.
Friday (Departure Day)
Morning excursion with guided meditation, teachings and optional private instructions
Optional Breakfast and final interviews with each participant.
Checking out after breakfast and interviews.
Teachings & Teacher
Teachings & Meditation Technique
Our teachings are mostly based on the Buddhist framework, as that's our teacher's main background. We introduce you to a classic meditation technique that unites the facets of concentration/stabilization (also known as Samatha) and introspection/insight (commonly referred to as Vipassana). In order to stabilize, center and calm the mind, we use breathing meditation (Anapanasati). This is central to the retreat. Around the main technique you will learn (in order) how to relax the body deeply, how to be present, how to let go of thoughts (inner silence) and how to build mental strength through breathing meditation. You will also be introduced to the cultivation of insight wisdom (Vipassana) and loving kindness (Metta) meditation. Everything you learn here is for the sake of releasing stress and accessing your natural state of happiness, joy and light-heartedness.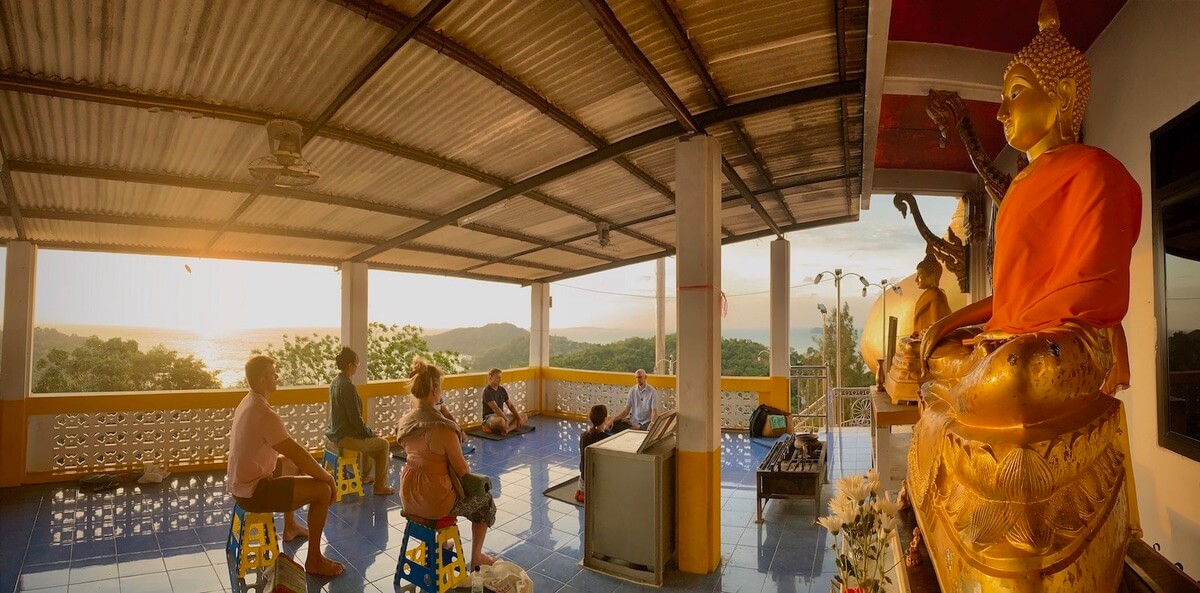 Even though our teacher's background is mostly in the Buddhist tradition (both Tibetan and Thai Theravada Buddhism), his teachings are well known to be simple, practical and accessible to everyone. We simply deal with the practical facts that apply to each living being. First it's about understanding how you create stress and tension for yourself. Then you learn how to release and let go in body and mind. Happiness arises in the absence of suffering/stress/tension. Learning how to let go of unnecessary stress is at the heart of our events. Happiness is the result of that.
The Teacher
Tobi Warzinek's spiritual journey started back in 2002 when he entered the Tibetan Buddhist monastery of Rabten Choeling at the age of 18. He spent approximately 7 years in the community as a so-called lay student (Upāsaka). During this time Tobi mainly studied the Tibetan language, mind-training and various meditation methods. Additionally he trained in traditional monastic debate and Buddhist philosophy. In 2011 he subsequently began practicing Thai (Theravada) Buddhist mindtraining within the "Forest Tradition". Altogether he has dedicated his life to the exploration and refinement of introspection throughout the past 20 years.
Tobi is known for highly practical teachings that speak to the heart of those who seek truth, simplicity and freedom. His focus is on developing a mindset that seeks out what is true and lovingly receiving all things for what they actually are. He believes that a meaningful life is found in the balance of opening the heart and the cultivation of skillful actions. Those who are sincerely in search for truth and love, will enjoy Tobi's presence and his refreshing approach to inner peace.
Yoga
Yoga
The highest goal of the traditional path of Yoga is enlightenment or union with the divine. Our Yoga sessions are designed to follow the traditional aim of Yoga Asana (Posture) practice, which is to open the body and remove physical and energetic blockages that obstruct meditation practice. Our Yoga teachers are trained to work with body, mind and breath/energy for the sake of releasing tension and promoting the flow of blood and vital energy (Prāṇa) throughout the body. The result of a good Yoga session is for the body to feel unblocked, open and soft. At the level of mind you will feel refreshed, clear and calm.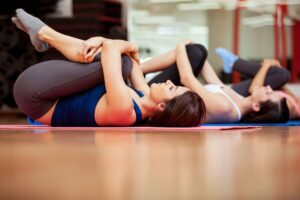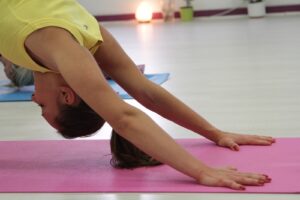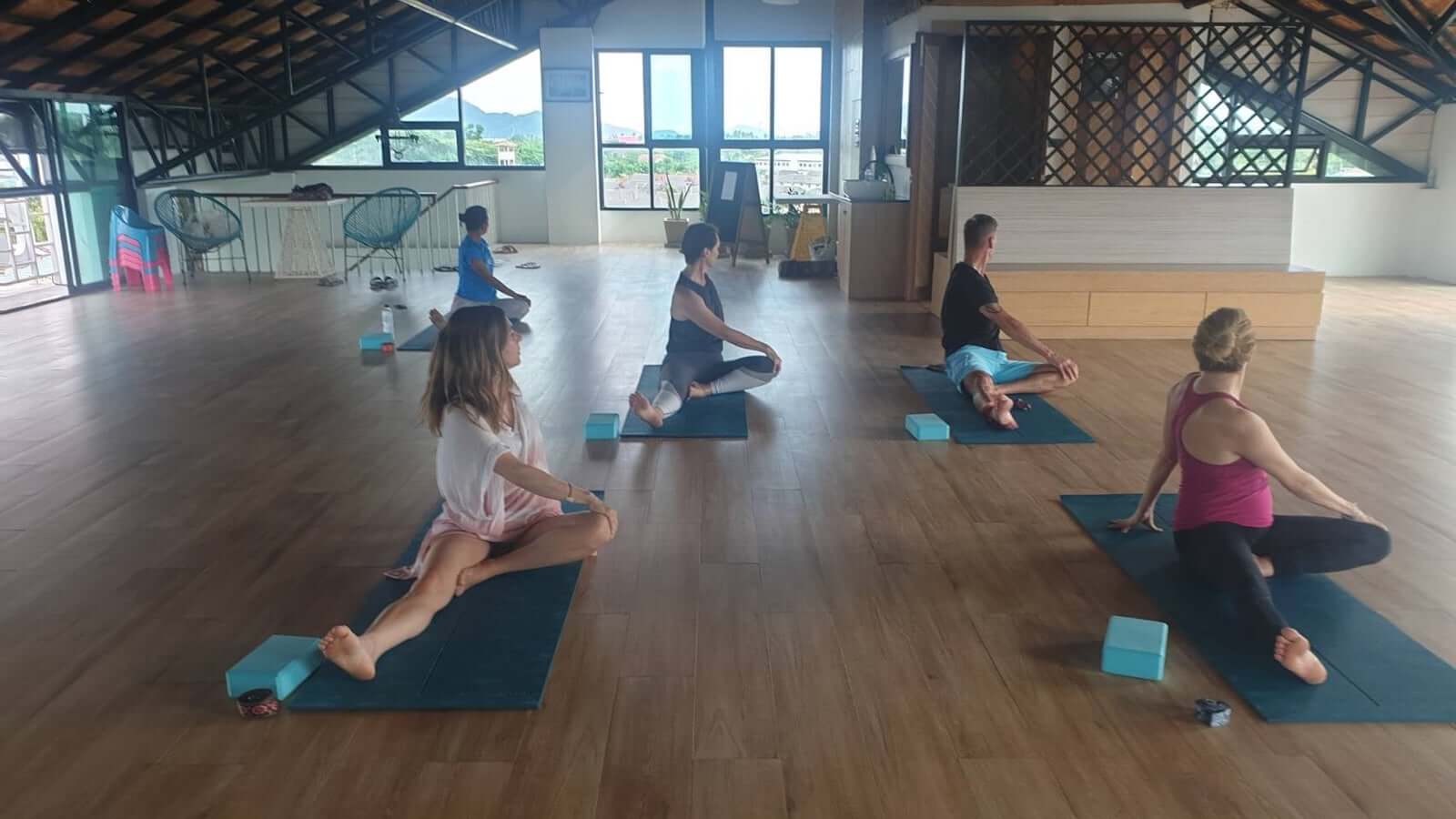 With posture (Asana) practice, we create strength, mobility and flexibility in the body. The mind unites with the exercise and naturally becomes more present and undisturbed by mundane thoughts. The breath will reach more deeply into the body and help with loosening and vitalizing the connective tissues (fascia) and muscles. This process is not only very healthy for your body, but also an excellent support for the more subtle training of our mind.
Frequently Asked Questions
Here you can find some of the frequently asked questions. We will continuously add your questions to this website. Therefore it's always a great idea to contact us and ask if you would like to know something. If you are not sure about our program, you can ask us anytime. While you can easily contact us through our website, you can also send an email to info@phuket-meditation.com. Moreover, you can reach us through various social media channels, such as Facebook or Instagram.
What are the Morning Excursions like?
We start each day with our famous morning excursions. We will bring you to some of the most stunning, sacred and beautiful locations in Phuket to start the day. As the sun rises, we will be meditating on cliffs or beaches, in temples or at other amazing natural locations. Phuket really has a lot of beautiful places on offer!
We will start our day with guided meditation, then we will have some tea together and you will receive the daily teachings. After that you will have some time for quiet reflection. You can walk around and enjoy the location, sit quietly, soak in the morning sun or take some notes. You may also want to use this time to talk privately with the teacher and receive some personalized guidance. After that we return to the resort and have some delicious breakfast together.
What should I do during the Free Times?
Sometimes we receive questions about the scheduled "free times" from our guests. A lot of people these days are so used to filling each and every second with activities and distractions that the concept of "loafing" or "having nothing to do" seems strange or even scary to them. They feel uncomfortable, unproductive and even guilty when they have nothing to do. Even though their bodies are exhausted and restless, they are so used to the "rat-race" that true rest almost seems sinful.
During the retreats we invite you to experience what it's like to BE, to relax back into the warm embrace of life itself. Imagine a bottle filled with muddy water. If I were to tell you to make the water totally still, so that the mud can settle, what would you need to do? How would you need to hold the bottle, and how long for? You may have already guessed that the answer to this puzzle is not about "doing something to the bottle". Instead it's about putting it down and letting it be so that the mud can follow nature and settle by itself. The same goes for ourselves. As long as we keep agitating and disturbing the muddy water of our mind, it will not become clear.
During these free times we encourage our guests to rest, to watch the clouds, listen to the birds, have a cup of tea, feel the fresh water in the pool, take a nap, hang loose and arrive here and now. Arrive, relax and enjoy life! We give you permission to simply be there and get in touch with your actual life – instead of just planning for it, remembering it, thinking about it or missing it by busying yourself to the point of "having no time".
One of the most powerful transformations comes to those who take this to heart and exit the mental "rat race" while on retreat. We highly recommend trying out what it's like to have nothing to do at all, no program, no tasks, nowhere to get, nothing to achieve… just freedom.
How does the Booking Process work?
Once you have completed this registration form, you will be redirected to our payment gateway (PayPal or Omise) in order to make your online payment. When this step has been finished, we will receive an information. After that we check it, register you and send you a confirmation mail with the details that help you to take part in the upcoming event. When you don't receive any mail, please check your spam folder or contact us. You should normally receive a short automatic confirmation mail in the minutes right after your booking has been completed.
Are Bookings Private and Secure?
We always work with privacy conscious, well-established and encrypted payment gateways in order to keep the information of our guests secure. Security and privacy is something we take very seriously! If you want to know all the details, please have a look at our privacy policy. If you have any questions about the exact procedures, please don't hesitate to write us a mail to info@phuket-meditation.com.
Can I pay by Credit Card?
Yes! We have established a secure payment gateway with both Omise and PayPal. Payments can be made through both gateways via our booking form above. Simply select that you would like to pay with credit card or choose PayPal as a payment gateway and use their credit card function.
Can I get a Refund?
Yes, in certain cases it's possible to request a refund. Please have a look at our refund and returns policy to get up-to-date information and details. Basically, you can request a full refund if you cancel at least 90 days before the event starts. You qualify for a partial refund if you cancel 90 – 30 days before the event starts and you won't receive any refunds if you cancel less than 30 days before the event starts. There are more details to be found in our policy – and you should definitely read it before you make a booking with us.
Can you help me with the registration?
Sometimes it might be difficult to register via an online form. Perhaps you like a more traditional approach? In can you would like to make a reservation by sending us an email or calling us, feel free to get in touch on our contact page or send us a message on WhatsApp (the green little button at the bottom right side of the screen). We are happy to assist you in the process of getting your tickets for the upcoming retreats.
Get in Touch
If you have a question about our retreats, feel free to contact us here. If you would like to send us a regular email from your own account, simply write us at Send us an Email. We will do our best to answer within 24 hours. We usually answer emails once every day and look forward to read from you. You can also call us at +66 87 279 7655 or chat with us on Whatsapp.