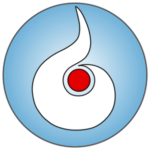 Dharana Newsletter
Here you can sign up to our newsletter and receive relevant updates and news. Get our news, special offers and the best of mindfulness and meditation delivered to your inbox. Just like you, we don't like spam and respect your privacy. You can unsubscribe easily any time at your convenience.
We look forward to get in touch with you!
Frequently Asked Questions
Here you can find all (or at least some) of your questions answered. In our FAQ ("Frequently Asked Questions") section, we are covering topics that are of concern to you. Before you subscribe to our newsletter, you should not only know what we do with your data, but also how you can opt out or unsubscribe from this service. We are working together with a service called "Mailchimp". They help us to collect and manage our subscribers and allow us to send out newsletters so that you can stay updated and in the know. And if you have any questions, please don't hesitate and contact us.
What about Privacy?
We really care about your data being treated with respect and only choose to work together with services that are upholding customer privacy and security. We are using the service Mailchimp to manage our newsletter subscribers and our newsletters. You can find out more on how we are using and processing your information on our side in our privacy policy. Mailchimp do have their own privacy policy and this will apply to how they manage your data. You can find all their policies at https://mailchimp.com/legal/
Can I unsubscribe whenever I want?
Absolutely! We think it is very important to be transparent and provide customer oriented service. If you would like to unsubscribe, you can do so by clicking on the "unsubscribe" link at the bottom of our newsletters. You will be removed from our list immediately and won't get our mails anymore (unless you decide to subscribe again at a later point, for example). If this should not work for you, simply contact us and let us know. We will remove you instantly.
What kind of newsletters do you send?
We send occasional news about our program, upcoming online and offline events and holiday greetings. We are not sending weekly mails and certainly stay away from spammy content. We don't like it either. You may get about 5-10 mails from us per year, but we will let you know if we change to a monthly newsletter (perhaps with some inspiring meditation tips to get you through the month, maybe…?).
Do you sell my email address?
No – we never sell or give your email to anyone who will send you adverts etc. Read our Privacy Policy to learn more.