One Day Retreat
---
Details
27 May 2023
08:30 – 17:00
At Coco Retreat Resort
4600 THB
---
Learn how to Raise Yourself Above the Storm in your Head
Experience the Lightness of Inner Space
Discover the Silence of Mind
Overthinking…
…is one of the primary reasons why we suffer. You may know from first-hand experience, how a ruminating "monkey-mind" can negatively impact work performance, physical health, relationships and spiritual growth. I would say that happiness exists to the extent of our mind being empty, light and clear. As long as we are trapped inside of a thought-storm, it's impossible to feel truly alive and at ease. Joy and aliveness naturally begin to fill you, if you can rest with an open and empty mind.
During this one day retreat we will show you how to stop the thinking-process at will. Yes, that's actually possible and YOU CAN really do this! We will cover three ways that lead to the experience of an empty and open mind. This ability to empty and open your mind is also a milestone in traditional meditative training. This retreat will help you if you suffer from impulsive overthinking and rumination – and it will also serve as a booster for your spiritual practice. The real magic happens beyond thoughts – join us and discover the beauty of inner silence.
Facilitators
Tobi Warzinek
Mindfulness and Meditation Teacher
Tobi has been working as a spiritual counselor, mentor and coach since 2009. Before that he spent 7 years of his life living and studying in a Tibetan Buddhist monastery in Switzerland. During the last decade he has continuously refined his approach to mindtraining, meditation and spiritual practice. His teachings are known to be both practical and profound, gradually leading the practitioners into stability, wellbeing and freedom.
Dao Sethi
Singing Bowl Therapist & Yoga Teacher
Meet Dao Sethi, a passionate and skilled yoga instructor and crystal bowl therapist from Thailand. Dao has been on a yoga journey since 2005, and in 2018, she received her first yoga training certification from the Satyam Vedic Yoga School in Rishikesh, India. Dao's expertise in multi-style yoga, combined with her knowledge of crystal bowl healing, makes her a sought-after instructor. She uses sound healing techniques to create a serene and calming environment, aiding in relaxation and promoting overall wellbeing. Her dedication and enthusiasm for yoga and crystal bowl therapy shine through in her teaching, inspiring and empowering her students to connect with their inner selves and embrace a healthier and more balanced lifestyle.
Venue
Coco Retreat Resort & Spa
Address:
Coco Retreat Resort & Spa, Chalong
19/27 Moo 4, T. Chalong, A. Mueang
83130 Phuket
Coco Retreat is on Google Maps. You can click on the map below to go there for navigation and directions.
Coco Retreat Resort & Spa is a beautiful and quiet little resort/hotel in the beautiful Chalong Bay area in the South-East of Phuket. The place has plenty of pools, a lovely cafe (Coco Paradiso Pool Cafe) and a garden with tiny huts where you can sit and do walking meditation in the breeze. It's the perfect place for a one day retreat and we look forward to spend some quality time there with you!
Bookings
How and Where to Book
This event and the bookings are mostly organized by our friends Khun Patima and Andrew at Andaman Wellness. They are looking after the bookings and registrations. You can simply head over to their website, get some more information and sign up.
Head over to Andaman Wellness and…
Testimonials and Reviews
Just What the Heart Needs
Truly a great experience that gives you insight into your strengths and problems… Great for beginners and experienced individuals who are looking for a different type of vacation – meditation, yoga and digital detox.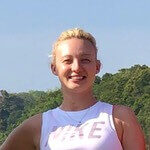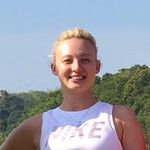 Daria Lagovska
March 2019
Meditation with Tobi
I participated in one of Tobi's meditation retreats and I can tell it was an unforgettable week. The way Tobi leads through meditation and the wisdom he told us everyday will change you.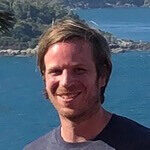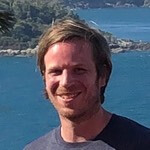 Alexander Seibt
March 2019
Life Changing Experience
I am Thai and have been doing meditation since I was a kid. I have never successfully meditated for so long without of my own inner voice distraction. However, 5 days retreat with Tobi has transformed me!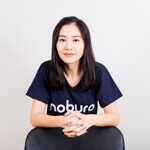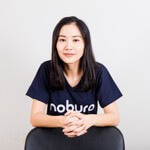 Thisana T.
January 2022
Genuine
Tobi's teachings are eye opening and genuine and his teaching style is practical and to the point. An excellent choice for both beginners and advanced meditators. Classes are well structured and relaxed.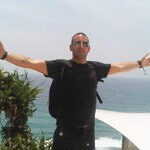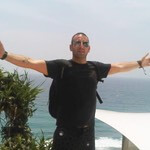 Jad Mahjoub
May 2018
Inspiring Experience
Everything was great! I enjoyed every moment of it. Tobi is inspiring and a great teacher. I liked listening to him. Parn is so helpful and a great organizer. Overall a Big Like to this retreat program!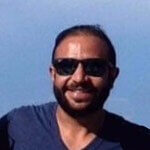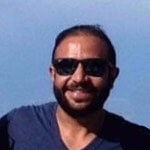 Islam Seba
November 2018
Meditation Course
I just completed the 4 day meditation course with Tobi and Parn and I am very grateful that I did. I learnt so much from the sessions. I would definitely recommend the retreat to everyone.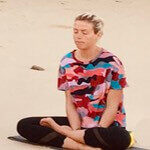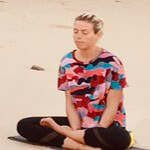 Rachel Horner
February 2019