One Day Retreat
---
Details
29 July 2023
08:30 – 17:00
Lan Sabai Resort
4600 THB
---
Learn How to Connect With Life, Truth and Beauty
Forgive and let go of Past Pain
Open Your Heart
Loving Kindness is…
…one of the most powerful factors responsible for happiness and wellbeing. Without it we loose our sense of connection, feel alone and isolated from others and the world. It is thanks to kindness, that there is light and beauty in this world. In fact, all the goodness we have ever experienced in our life is due to the presence of kindness and compassion. In this one-day retreat we will explore loving kindness (Metta) and learn how to open the heart.
During this special event, we will dive deeply into the theory and practice of loving kindness and compassion. You will experience first hand what the masters mean when they say "open your heart". You will see what self-love really is and how easy it is to forgive yourself. You will also clearly understand why the training of loving kindness is so central to most spiritual traditions throughout time. We invite you to an unforgettable day full of warmth, calmness and acceptance.
Facilitators
Tobi Warzinek
Mindfulness and Meditation Teacher
Tobi has been working as a spiritual counselor, mentor and coach since 2009. Before that he spent 7 years of his life living and studying in a Tibetan Buddhist monastery in Switzerland. During the last decade he has continuously refined his approach to mindtraining, meditation and spiritual practice. His teachings are known to be both practical and profound, gradually leading the practitioners into stability, wellbeing and freedom.
Dao Sethi
Singing Bowl Therapist & Yoga Teacher
Meet Dao Sethi, a passionate and skilled yoga instructor and crystal bowl therapist from Thailand. Dao has been on a yoga journey since 2005, and in 2018, she received her first yoga training certification from the Satyam Vedic Yoga School in Rishikesh, India. Dao's expertise in multi-style yoga, combined with her knowledge of crystal bowl healing, makes her a sought-after instructor. She uses sound healing techniques to create a serene and calming environment, aiding in relaxation and promoting overall wellbeing. Her dedication and enthusiasm for yoga and crystal bowl therapy shine through in her teaching, inspiring and empowering her students to connect with their inner selves and embrace a healthier and more balanced lifestyle.
Venue
Lan Sabai Resort
Address:
Lan Sabai Resort, Naiharn
58/51 Soi Prakoabkit, Moo 7 Naiharn
83130 Rawai, Phuket
Lan Sabai Resort is on Google Maps. You can click on the map below to go there for navigation and directions.
Lan Sabai is a quiet little gem in the heart of Rawai – an ideal place for our one day retreats. It's a serene location and very good for meditation practice. The food is healthy, fresh, local and delicious, the pool is wonderful to relax at and cool down and their team is friendly and always focussed on delivering a high quality experience for their guests. That's why we chose to work with them!
Bookings
How and Where to Book
This event and the bookings are mostly organized by our friends Khun Patima and Andrew at Andaman Wellness. They are looking after the bookings and registrations. You can simply head over to their website, get some more information and sign up.
Head over to Andaman Wellness and…
Testimonials and Reviews
Just What the Heart Needs
Truly a great experience that gives you insight into your strengths and problems… Great for beginners and experienced individuals who are looking for a different type of vacation – meditation, yoga and digital detox.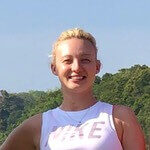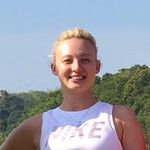 Daria Lagovska
March 2019
Meditation with Tobi
I participated in one of Tobi's meditation retreats and I can tell it was an unforgettable week. The way Tobi leads through meditation and the wisdom he told us everyday will change you.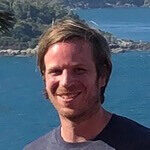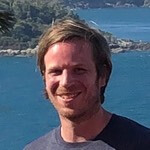 Alexander Seibt
March 2019
One Day Retreat
This one day retreat was very refreshing and I came home with deep insight from the all day event. I highly recommend it to anyone who is new to meditation and to veterans who are open minded.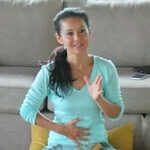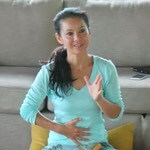 Akiko Igarashi
January 2022
Life Changing Experience
I am Thai and have been doing meditation since I was a kid. I have never successfully meditated for so long without of my own inner voice distraction. However, 5 days retreat with Tobi has transformed me!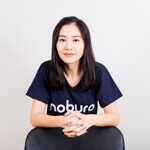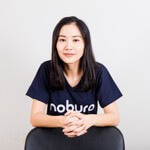 Thisana T.
January 2022
Genuine
Tobi's teachings are eye opening and genuine and his teaching style is practical and to the point. An excellent choice for both beginners and advanced meditators. Classes are well structured and relaxed.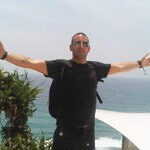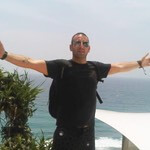 Jad Mahjoub
May 2018
Inspiring Experience
Everything was great! I enjoyed every moment of it. Tobi is inspiring and a great teacher. I liked listening to him. Parn is so helpful and a great organizer. Overall a Big Like to this retreat program!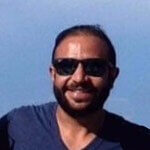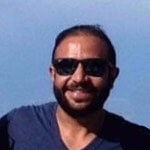 Islam Seba
November 2018
Meditation Course
I just completed the 4 day meditation course with Tobi and Parn and I am very grateful that I did. I learnt so much from the sessions. I would definitely recommend the retreat to everyone.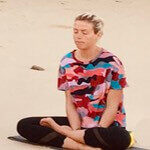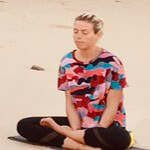 Rachel Horner
February 2019